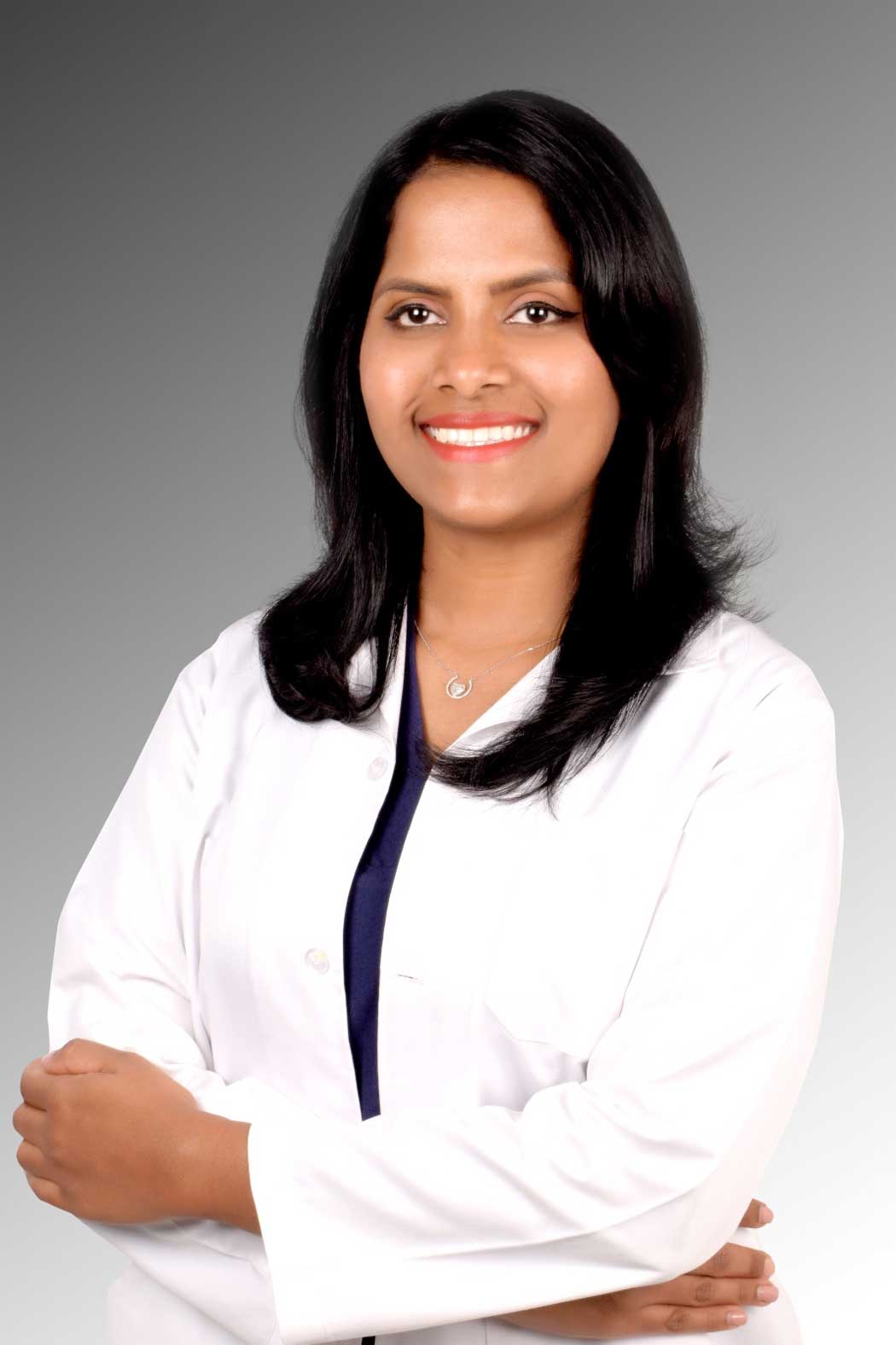 Dr Pratyusha Vanapalli
Dental Surgeon
Dr Pratyusha Vanapalli is a highly experienced dental surgeon with a proven track record of providing best solutions to her patient's dental problems. She graduated with a Bachelor of Dental Surgery in 2009 and a Master of Dental Surgery in Oral Medicine Diagnosis and Radiology in 2018. She is a gold medalist in her under graduation and post graduation university examinations. Her areas of expertise include Rotary Endodontics, Prosthetic Full-Mouth Rehabilitation, and Cosmetic Dentistry. Additionally, she specialises in managing medically compromised patients and in diagnosing and treating oral mucosal diseases, TMJ disorders, and Orofacial pain.
She is known for her friendly and emphathetic patient management style and meticulous adherence to ethical dental practices. Dr. Vanapalli has also organized many tobacco rehabilitation campaigns and conducted numerous dental awareness camps. She is well-versed in basic and advanced radiologic procedures for orofacial structures, updated with the newest trends in radiology, and competent in ultrasound and CBCT interpretations.
Dr. Vanapalli has presented numerous research papers at national and international conferences and is up-to-date with the newest trends in radiology.